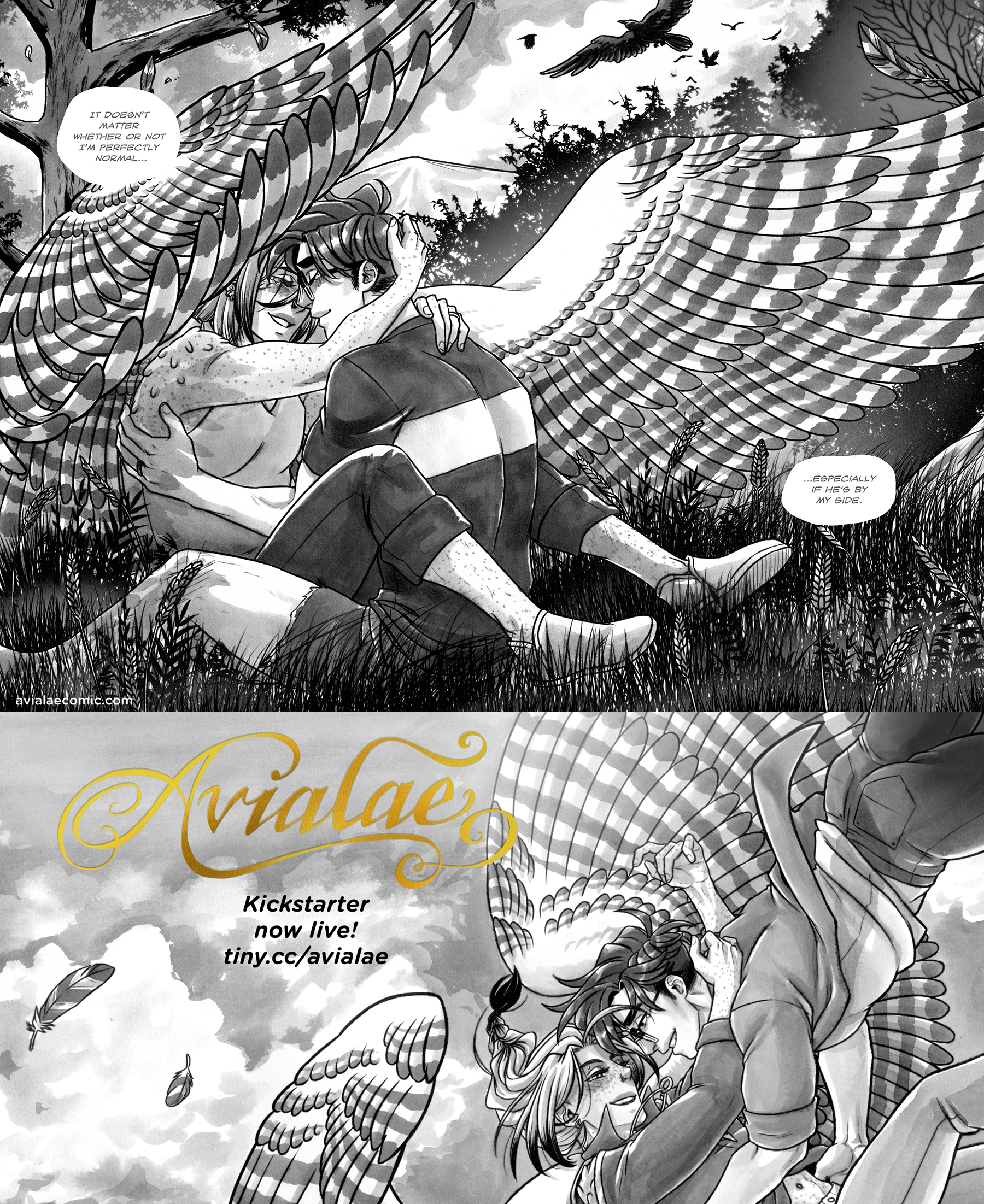 Author Comments
Avialae Kickstarter is live! Please support all the hard work I've put into this comic by backing and sharing the Kickstarter! <3 http://tiny.cc/avialae
Ahhhh it's over! I'm free!!!!!!!!!!
So what's next? I will eventually be moving The Hunt to two pages a week, but I am also working on starting another comic! River St! Tentative launch date is in October, and I'll definitely be posting preview stuff for patrons before that~
Thank you so much for being part of this (terrible, awful, I'll feel better abt it after my hand recovers) wing journey with me! It's been 6 1/2 years since I've started Avialae, and it feels so good to see it come to its intended end. I never would have been able to do it if it weren't for the incredible support and love my readers and patrons have shown me over the years. I'm not once to get emotional, but like...y'all gay...thank u.
I hope you enjoyed the end of this series! I tried to write an ending that was both happy and left room for their story to develop and grow on its own. I think I've gotten close to that but right now I'm full of such wing-based vitriol over the throbbing of my drawing hand I can't look at this story passively rn hahaa;;; I'll write a more in depth analysis on my experience with Avialae in the Ch 6 book!
Sign in with Patreon to view and make comments.