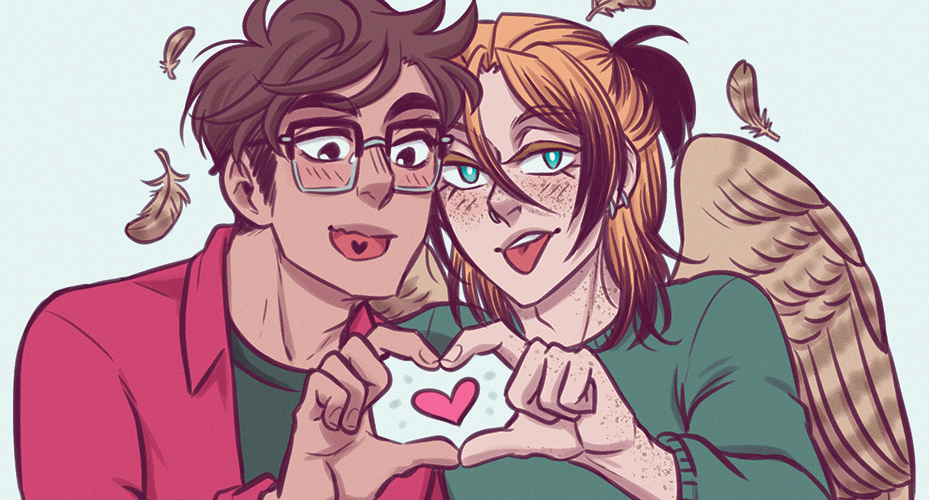 The Softest Launch
August 26, 2017
Welcome to the new home of Avialae! This is the softest of launches, however. We will be working out any bugs in the next several weeks, and we will be launching both Patreon integration and a new webcomic in the next month or so. Here's what's to come:
Patreon integration:
Supporters of Lucid on Patreon get rewards like early access to pages and exclusive content. When Patreon integration goes up you will be able to log in on this site with your Patreon account and get access to Patreon rewards in one easily navigable place. 
Impact Theory:
This is the new webcomic I am starting! The first episode has already gone up on Patreon, and it will be available online publicly hopefully later this fall. Since it is Patreon-only right now, it will not go up here until after Patreon integration is set up. You can read more about it here as well as how the releases will work: https://www.patreon.com/posts/...
Here are some notable changes from wherever you were reading Avialae before:
I am closing all public comments. I really just don't have the time to monitor them anymore. They've started to become a source for harassment lately, and I'm quite frankly tired of them. I would rather spend my time making more comics than sifting through hundreds of comments. There will be a comment section once we have Patreon integration, but you will have to be an active Patron to comment. If you have a question, please do it through email or on Twitter or Tumblr. Links to those are in the footer.
It doesn't look like garbage. Not only does this site look infinitely better than any other site I was on before, the pages are 25% larger. Plus, using it on mobile won't be the webcomic reading equivalent of pulling teeth.

New url! I somehow got the best domain name in the world, and the urls you have become used to have changed. Avialaecomic.com now redirects to yaoi.biz/avialae. You can still use the old urls, but they are just redirects now.

Only Patreon and the Avialae Tumblr will continue to post full Avialae pages. For now. Smackjeeves and Tapas will continue to get updates with redirects or links to the new site. Any other reposts of Avialae are unofficial and not authorized. I can't do much to stop these, but just know I have nothing to do with them.
Thaaat should be it for now! Please be patient with this site as we start out. This site has taken many, many hours and dollars to build, and I have a feeling it's going to take a hefty chunk of change to keep running smoothly. I'm really not into ads, so I'd prefer to never have them on this site, but that is only going to be possible through Patreon support. Anything you can chip in to help is appreciated, even if it's just a dollar!